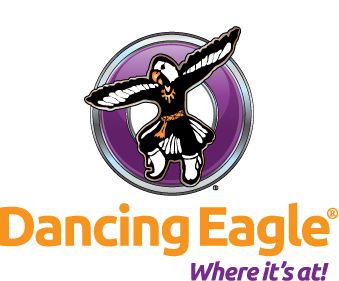 Now you have more chances to win BIGGER BINGO JACKPOTS!
Dancing Eagle Casino and Route 66 Casino are joining together to create the biggest bingo game in the state of New Mexico!
NEW lower buy-ins with bigger jackpots!
Play a machine for a low price of $15.00! Your favorite games at the best bingo venue in Laguna, Acoma, Milan and Grants – join us!
March Specials:
St. Patrick's Day Special: March 17
Leprechaun Loot | Evening Session Only
Be a single winner on any main session game and chose one of 50 coins with prizes ranging from Free Bingo play to $1,000.
 March Madness Savings
Monday – Thursdays in March
Half time package $5.00 off ($10 final price).
Weekend Warrior Discount 
Play Bingo Friday – Sunday and receive a discount to be used Monday-Thursday.
Lucky Player
Saturday, March 14
Rags to Riches
March 28
Bingo Extras:
50+ year of age and over, receive a $3.00 discount Monday – Thursday
​Buy 1 get 2 free electronic specials Sunday – Friday nights
​Buy 1 get 1 free buy-ins on selected specials every session
$15 Half Time electronic bingo packs
Birthday Special: on the day of your birthday, present a valid ID and receive a FREE electronic machine
Build your own electronic machine for as low as $15.00 for the Tab-E and $25 for the Champion II
Bingo Operating Hours
Doors Open: 2pm | Main Session: 4pm
Monday – Sunday Evening Session
Doors Open: at 5pm
Early Birds: 6:45pm
Main Session: 7pm
Saturday & Sunday Matinee
Doors Open: 11:30am
Early Birds: 12:45pm
Main Session: 1pm
$5.00 Buy-In L1 pays $400
$6.00 Buy-In L2 pays $600
$12.00 Buy-In L3 pays $800
Monday – Friday
$4.00 Buy-In L1 pays $400
$6.00 Buy-In L2 pays $600
$12 Buy-In L3 pays $800
Saturday & Sunday Evening
Saturday
$6.00 Buy-In L1 pays $500
$12.00 Buy-In L2 pays $800
$18.00 Buy-In L3 pays $1,000
Sunday
$4.00 Buy-In L1 pays $400
$6.00 Buy-In L2 pays $600
$12.00 Buy-In L3 pays $800