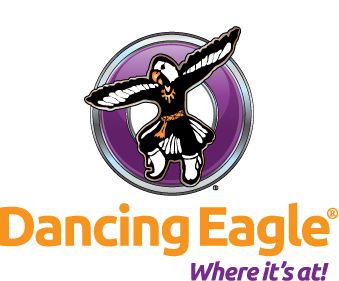 Now you have more chances to win BIGGER BINGO JACKPOTS!
Bingo remains temporarily closed at this time. 
Dancing Eagle Casino and Route 66 Casino are joining together to create the biggest bingo game in the state of New Mexico!
NEW lower buy-ins with bigger jackpots!
Play a machine for a low price of $15.00! Your favorite games at the best bingo venue in Laguna, Acoma, Milan and Grants – join us!
Bingo Operating Hours
Temporarily Closed
Monday – Sunday Evening Session
Doors Open: at 5pm
Early Birds: 6:45pm
Main Session: 7pm
Saturday & Sunday Matinee
Doors Open: 11:30am
Early Birds: 12:45pm
Main Session: 1pm
$5.00 Buy-In L1 pays $400
$6.00 Buy-In L2 pays $600
$12.00 Buy-In L3 pays $800
Monday – Friday
$4.00 Buy-In L1 pays $400
$6.00 Buy-In L2 pays $600
$12 Buy-In L3 pays $800
Saturday & Sunday Evening
Saturday
$6.00 Buy-In L1 pays $500
$12.00 Buy-In L2 pays $800
$18.00 Buy-In L3 pays $1,000
Sunday
$4.00 Buy-In L1 pays $400
$6.00 Buy-In L2 pays $600
$12.00 Buy-In L3 pays $800